Media Coverage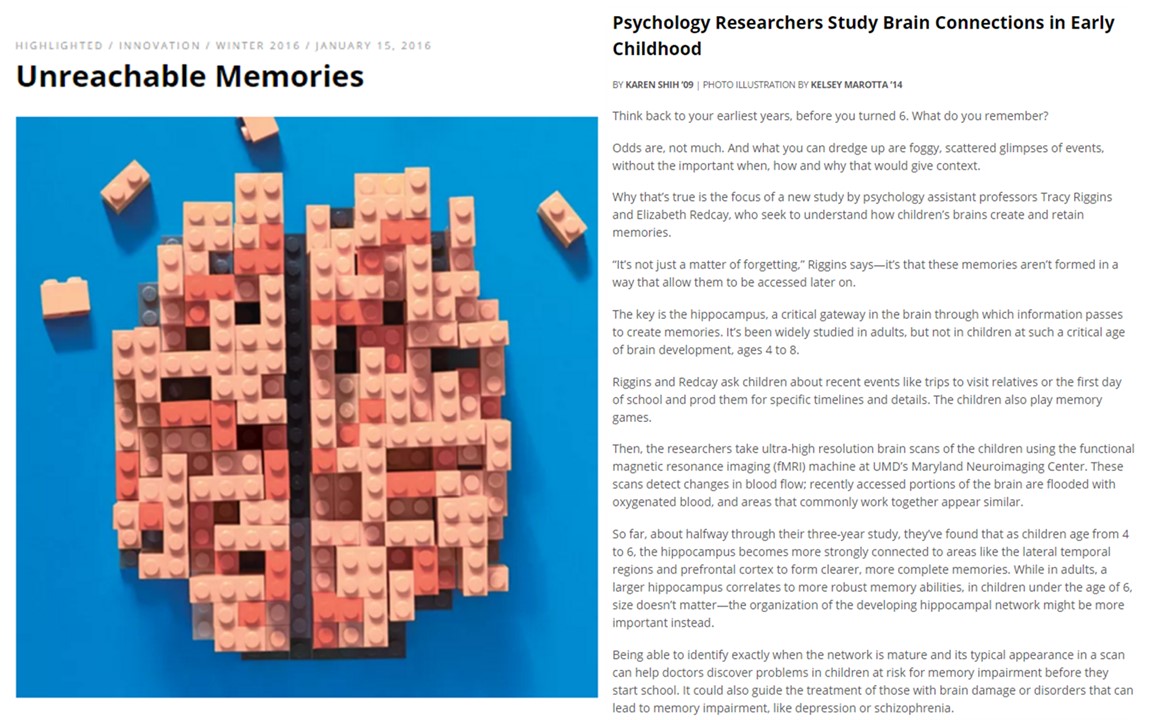 Terp Magazine: "Unreachable Memories: Psychology Researchers Study Brain Connections in Early Childhood"
College of Behavioral and Social Sciences Newsletter: PSYC Professors Work to Unlock Childhood Memories
LRP Success Story: Dr. Tracy Riggins, Ph.D.
How receiving support from Loan Repayment Programs allowed Dr. Riggins to complete two post-docs.
Chesapeake Family -- How Do They Know That? The 411 on Infant Studies
Dr. Riggins discusses the importance of infant research and how families can find opportunities to participate.
Parent's Perspective Podcast
Dr. Riggins (Dr. DeBoer at the time of the interview) discusses early memory development on the award-winning radio program, Parents' Perspective
The Dana Foundation -- Mom's Diabetes May Affect Child's Brain.
"Blood sugar may influence a critical period in the development of the hippocampus"
Newscientist.com -- Maternal diabetes linked to infant memory problems